HOSHIZAKI/PANASONIC M91X60S201 WATER PUMP ASSEMBLY
SKU:
PANASONIC-M91X60S201
TWO DAY SHIPPING! SHIPS TODAY!
List Price:
Regular Price
$752.55
Your Price:
Special Price
$358.00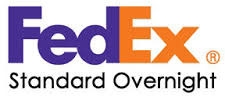 Hoshizaki
Features
M91X60S201, Motor Pump Assembly , This is a Exact Replacement Part with Superior Quality and Dependable Performance
Replaces the following Manufacturer's Products OEM Numbers are used for reference only, Read Policies for more details. OEM Names OEM # OEM Names OEM # PANASONIC M91X60S201
Fit Models
OEM Reference Numbers
M91X60S201, 212797A01, 215693A01, 215693A02
Compatible Products
NOTE: Some models may not be listed.
KM-1200MAE
KM-1200MRE
KM-1300MAF
KM-1300MAH
KM-1300MAH3
KM-1300MRF
KM-1300MRF3
KM-1300MRH
KM-1300MRH3
KM-1300MWF
KM-1300MWH
KM-1300NRF
KM-1340MAH
KM-1340MRH
KM-1340MWH
KM-1600MAF
KM-1600MRE
KM-1600MRE3
KM-1600MRF
KM-1600MRF3
KM-1600MRH
KM-1600MRH3
KM-1600MWF
KM-1601MAH
KM-1601MRH
KM-1601MRH3
KM-1601MWH